The Top Used Cadillacs Found at Trapp Cadillac
When contemplating the acquisition of a used Cadillac, the multitude of choices can seem daunting. It's essential to weigh the merits and potential downsides of each model to ascertain the best fit for your requirements. Trapp Cadillac, located in the heart of Houma, LA, boasts an expansive selection of pre-owned Cadillac vehicles that span sedans, SUVs, and even pickup trucks. Take a closer look at our options, and explore some top pre-owned Cadillac choices. Our experienced team is always at your service for test drives or any queries you may have.
Exceptional Used Cadillac Sedans
Known for their quintessential blend of luxury and performance, Cadillac sedans have long been a top choice for many. If you're interested in purchasing a used Cadillac sedan, we have several excellent options to consider: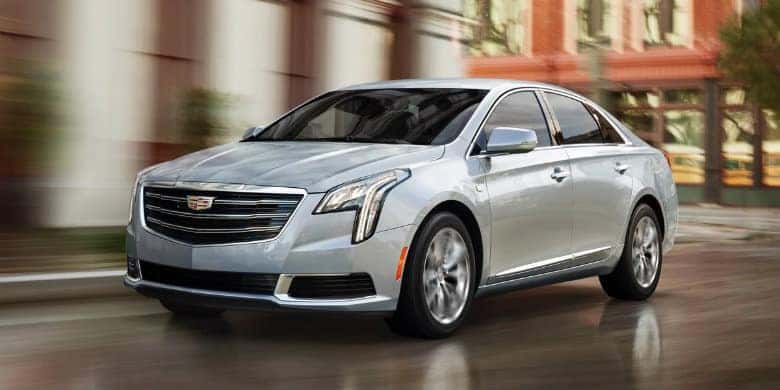 Cadillac CT4-V: The perfect entry point into the world of luxury sedans, the Cadillac CT4-V provides an outstanding driving experience. It comes equipped with a 10-speed automatic transmission, with both rear-wheel drive (RWD) and all-wheel drive (AWD) configurations available to suit your driving preferences. The roomy interior ensures that you and your passengers never feel constrained, allowing for comfortable rides, even on long-distance journeys.
Cadillac CT5: For those who are after a slightly larger sedan, the Cadillac CT5 is a worthy contender. It showcases a sleek, fluid design that is unmistakably Cadillac and boasts one of the most refined handling characteristics in its class. Beyond the appealing aesthetics, the CT5's performance and comfort stand as a testament to Cadillac's commitment to providing a premium driving experience.
Cadillac XTS: The Cadillac XTS redefines luxury with its wealth of upscale features and potent V6 engine. The extra horsepower and acceleration, compared to its sedan counterparts, make it a joy to drive, whether navigating city streets or cruising on the open highway.
Swing by our dealership to take a closer look at the used luxury sedans we have available!
Prestigious Used Cadillac SUVs
Should an SUV be more your style, Cadillac's offering won't disappoint. Here are some pre-owned SUV options that stand out: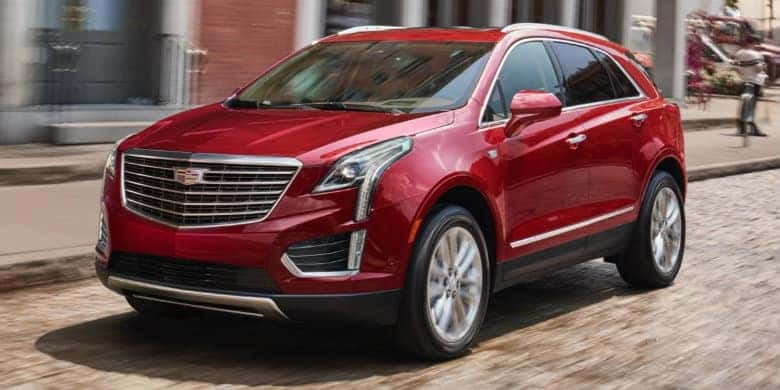 Cadillac Escalade: The Cadillac Escalade is a stalwart in the luxury SUV category, having cemented its place due to its exceptional technology features, potent performance capabilities, and generous cargo and passenger space. Used Escalade models continue to be a popular choice for buyers seeking space, power, and premium features at a more affordable price point.
Cadillac XT6: For buyers seeking a luxury midsize SUV, the Cadillac XT6 stands out. Not only does it come with a robust V6 engine and stylish 20-inch alloy wheels, but it also offers numerous customization options that allow you to tailor the vehicle to your exact needs and tastes. It truly exemplifies the fusion of luxury, power, and practicality.
Cadillac XT5: Compact, yet no less luxurious, the Cadillac XT5 is the perfect choice for those seeking luxury and power in a more city-friendly package. Despite its smaller size, the XT5 provides ample interior space, impressive performance capabilities, and remarkable fuel efficiency.
To explore any of these SUVs further, we welcome you to visit our dealership at Trapp Cadillac in Houma, LA.
Find Your Ideal Pre-owned Cadillac at Trapp Cadillac in Houma, LA
At Trapp Cadillac, our primary goal is to assist you in discovering the pre-owned Cadillac that perfectly meets your needs. We understand that vehicle needs are as unique as the individuals who drive them, and that's why we invite you to test drive any vehicle you're considering purchasing. Our professional and attentive team is eager to help you explore our wide array of choices, so visit our Houma, LA dealership today to test drive and find your dream Cadillac.